CONCENTRATED HALOGEN LIGHTING LAMP
Country of Origin:

Taiwan

Model:

HP-601,HP-602
Detail Specifications
HP- 601,602 searies concentrated halogen lighting which coupled with goose neck
dust-proof tube&flexi tube are ideal for workplace lighting if bright concentrated light is
required in performance to not large area illumination.
Especially, coupled with magnetic post i.especial attachment,Furthermore,the performance is more
superior,even at the operation site is not so well whch can be developed it's fuctions also.
because which exceptionally good light at small machine center,saw-cutting machine,drill press,
engraving machine,work benches andm sewing machine etc.,or more which is unlisted.The series
lighting are equipped with emersed transformer and also can be installed the astigmatiac bulb,but
susally adopted the 12v/20w bulb.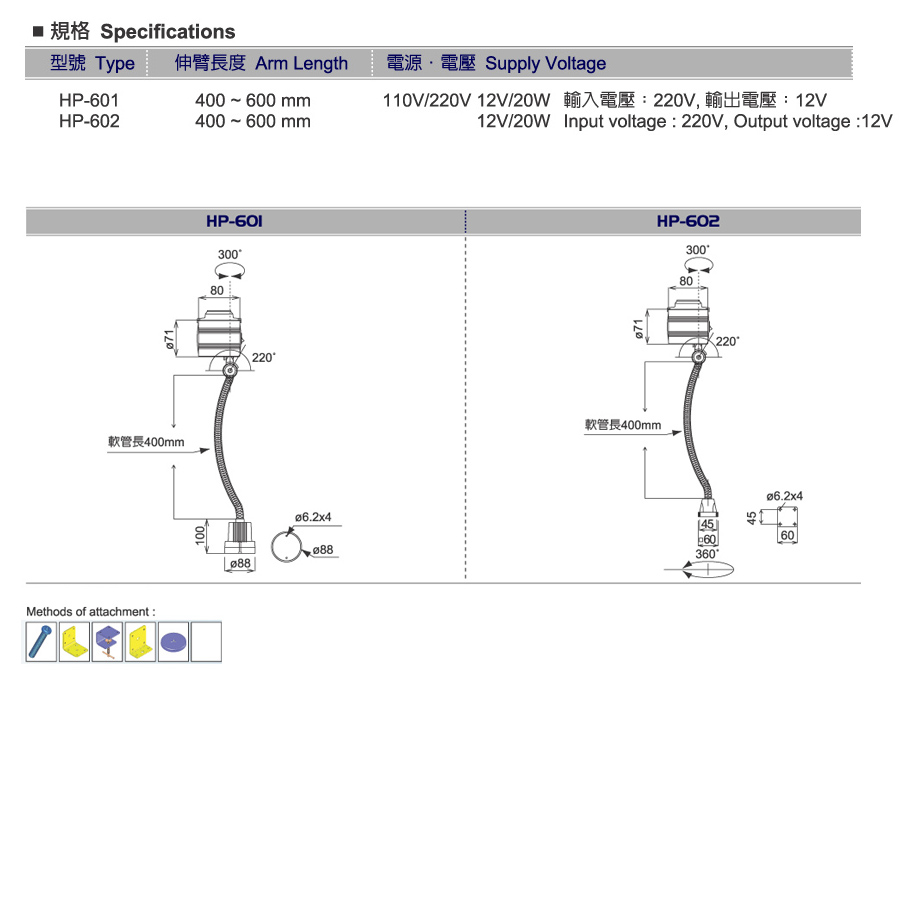 Related Products